Google x Wikipedia: SERPs enhanced with "About this result"
You may already know it from Google Ads, where you can get more detailed information about the ads via the button "About this Ad". Based on this, the function now also comes along with the search results page. Thanks to the extension, you can view deeper details about the source via "About this result". To make this possible, Google partnered up with Wikipedia.
Background of the innovations
Google always wants to supply its users with added value through its search results. For this reason, the search engine wants to provide a more precise context to the content and its origin. At the top right of the search results, there is now a three-point menu. Clicking on this will take you to an info field, which will provide you with more detailed insights into the source. This way, you can often save yourself the trouble of clicking on the search result, since this information lets you know whether the content meets your expectations.
According to information from the Google blog, the new feature will be rolled out immediately. But probably not every search result will get this extension for now. "About this result" ultimately only exist for source pages that also have a result on Wikipedia. The clear advantage: The information from Wikipedia is up to date and verified – according to Google.
OK, I'm seeing the new "about this" feature in the SERPs already. Here are two examples for desktop and mobile. The first (Amazon) has the Wikipedia info and link, the other (Consumer Reports) has info about when it was first indexed. pic.twitter.com/SbiVZ1MxWg

— Glenn Gabe (@glenngabe) February 1, 2021
What about the websites that don't have an entry on Wikipedia?
Of course, there are also masses of source websites without entries on Wikipedia. eology, for example, has no entry there. But don't worry! The three-dot menu that draws users to "About this result" is not based solely on information from Wikipedia. In a case like eology's, Google provides other information, such as the date the page was first indexed by Google.
In addition, Google also indicates in the "About this result" whether the website or the connection to it is secure. For this purpose, the status of the HTTPs protocol is indicated. Additionally, you can also adjust your privacy settings in this new section.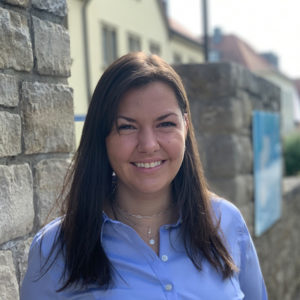 Lara Meyer completed her bachelor's degree in business administration, specializing in media business administration, at the University of Applied Sciences in Würzburg. As part of the eology marketing team, she takes care of the dissemination of the collected eology knowledge by sharing her know-how in magazines, blogs and journals.