Increase the satisfaction of your website visitors with usability
These are the usability classics
Why do you need usability?
These factors are the basis of usability
This is what usability optimization brings you
The most common usability mistakes and how to avoid them
How to test your usability
Excursus: Usability vs. User Experience – These are the differences
Usability is made up of the words "to use" and "ability". It thus describes the usefulness or quality of a website. Usability ensures that your website visitors get to the content they want to see easily and without problems. It is therefore about the most intuitive operation of your site by the user. The following components are involved:
Clarity in design
User-friendliness
Fulfillment of user needs
Easy handling of the site
The goal is to make the user's visit to your website as easy and unproblematic as possible. The less complicated this visit is, the more likely it is that the visitor will be satisfied and return. A high level of usability thus pays lasting dividends in terms of the user's interactions with your site.
Usability is made up of different factors, all of which have an influence on the user-friendliness of your site.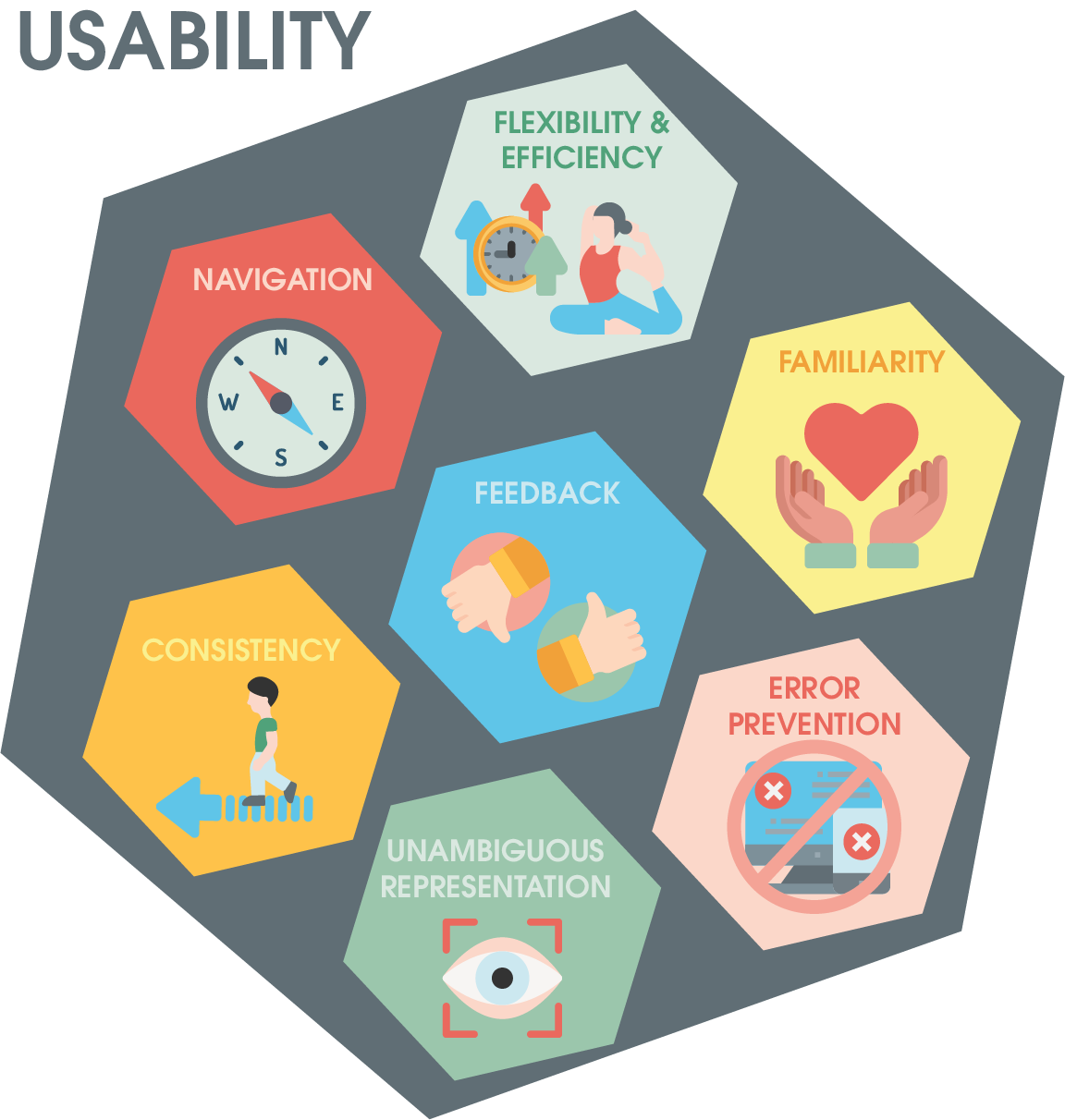 These are the usability classics
There are some elements that have been established and proven in connection with usability. For example, an absolute classic in terms of presentation is that the company logo is placed at the top left and the user clicks on it to return to the website's homepage. Also, typical is a navigation bar horizontally at the top of the website and a sub-navigation that runs vertically. In addition to these basics, there are other elements that have become established. These include:
A breadcrumb navigation
Important links, such as contact and imprint, in the footer
Important information above the fold
Sliders on the home page that tease subpages
These elements are not only tried and true, but also ingrained in the minds of users. Therefore, they are almost expected when someone visits a website. So it's important to include them to improve your usability.
Why do you need usability?
The following scenario: A user visits a website. There he finds, for example:
A cluttered landing page
No intuitive handling and page navigation
Too many distracting call-to-actions, GIFs or moving elements
A non-functioning or inconsistent navigation
No return to the home page via the logo
Icons that are not clearly understandable and/or not labeled
Consequence: The visitor is deterred and leaves the site early without taking any action or conversion. The website is not intuitive to use, which leads to user confusion. He is thus dissatisfied and more likely to get annoyed.
This is exactly the opposite of what usability is supposed to create.
If you make sure that your website is easy to use, your visitors will be satisfied and will convert. In the best case, they are even so happy that they recommend your website to friends and acquaintances. This can happen in a direct conversation, but also virtually. For example, if the visitor links to you on his own website or in social media, this has another positive effect: backlinks.
These factors are the basis of usability
There are three main pillars of usability:
Design
Content
Loading time
The intersection of these three forms an ideal usability. All three elements are the basis for a user to interact with your website without any problems. They must be closely intertwined to produce the best possible result and the greatest possible usability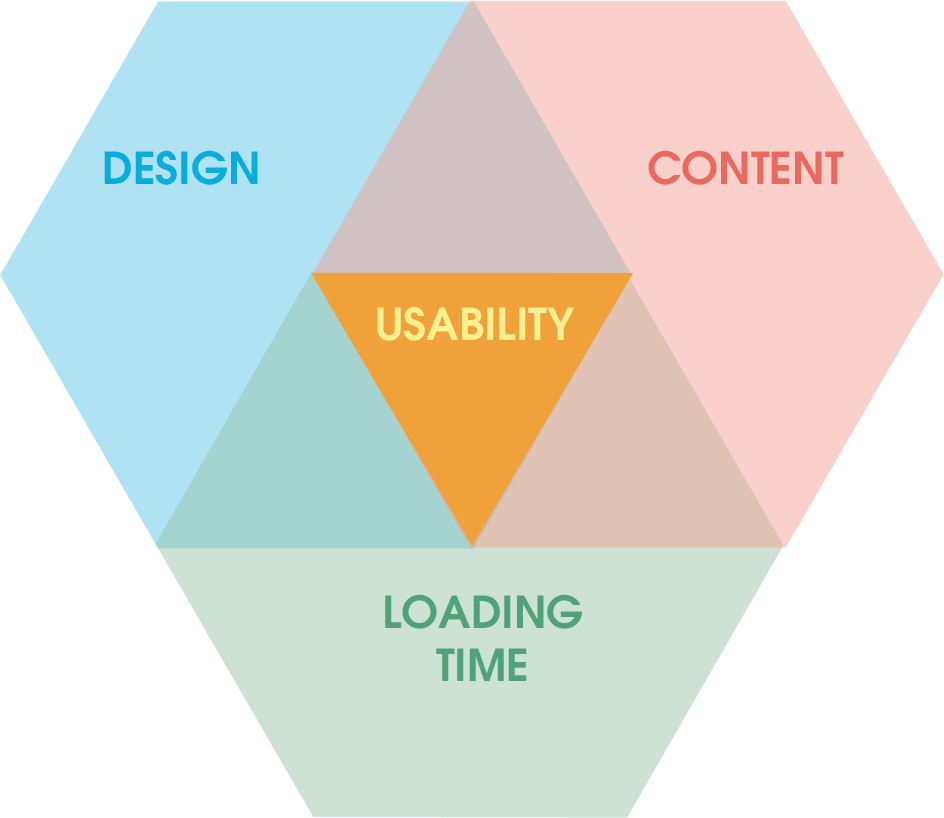 Design
The design is the first thing that catches the visitor's eye. For this reason, it should be appealing and clearly arranged. It is important that you take into account the different habits of website visitors and incorporate them into your design. The design and thus the placement of relevant elements should always remain the same to create familiarity. For example, it is common for the logo to be placed in the top left corner and the navigation to be visible on every landing page of a website. In addition, fonts should be easy to read, which means you should think about the choice of font as well as font color.
Content
A nice visual presentation is the beginning. But all this is of no use to you if you have nothing to offer in terms of content or the appropriate content cannot be found by the user. This does not only mean the content on your website, but also the intuitive and easy grasp of the navigation and other control panels. In addition, the individual categories and subject areas of your site must be clearly labeled, as well as icons, graphics and images. This is so relevant because otherwise it can lead to confusion on the part of the user. This should be avoided in the course of usability. When naming, make sure that the terms are not too abstract and familiar to everyone. This helps visitors to find their way around, and they don't have to ask what they mean.
Loading time
The loading time of your page is a central and decisive point when it comes to how satisfied users were with their visit to your website. It is therefore important that you optimize it. Find errors that may have a negative impact on your page load time. This could be, for example, a too elaborate design that causes problems with low performance internet connections or on mobile devices. In addition, videos that are started automatically, for example, could lead to delays. If there are waiting times when loading the website and its content, the probability that the visitor will immediately bounce back is very high. So make sure that your site is designed to be as data-volume-saving as possible. This way, your users should not have any problems with the loading time.
ATTENTION: PageSpeed will be defined by the Core Web Vitals in the future. These consist of three metrics that define the PageSpeed of a page more clearly and measure it better.
This is what usability optimization brings you
Usability is important for your success on the internet. The most obvious advantage of good usability is that your website visitors are satisfied. However, the benefits you get can be divided into two areas. On the one hand there are the positive effects on your website itself, on the other hand there is the benefit from an SEO point of view.
Benefit for your website
If the user-friendliness of the website is high, it will be visited more often. This has an influence on the length of the visit. Since your website is in most cases the first contact to potential customers, partners or future employees, it is important to make an impression. Often, the usability of your site therefore has a significant impact on how your company appears to the outside world. A positive user experience directly creates a closer connection and a more positive attitude towards your company and brand.
Benefits for SEO
Good usability increases the length of time users spend on your website and reduces the number of early bounces. This reduces the bounce rate. Both are factors that the search algorithm evaluates when it comes to ranking websites. A user-friendly website is normally evaluated more positively and thus ranks better. In addition, it has the effect that these websites are more often recommended to friends and acquaintances and / or shared. This increases your chance of getting backlinks.
The most common usability mistakes and how to avoid them
ERROR 1: You don't focus on mobile optimization
One thing is clear: You can't avoid mobile optimization of your website. Mobile friendliness is one of the ranking factors and is highly rated. This is mainly due to the increased number of smartphone accesses to websites. However, the attention span that a mobile user gives you is relatively small. It is therefore all the more important that the usability is right.
That's why you should make sure that fonts and font colors are also easy to read on mobile devices. Otherwise, this will lead to a high bounce rate. It is best to use responsive design for your website. This way, the display always adapts to the respective device without you having to provide another mobile version of your website.
In addition, you should take into account that buttons and images are equally well recognized to. Especially with buttons, it is important that they are not too small, otherwise the user might click next to them and get annoyed.
ERROR 2: Your information architecture is junk
Well, junk might be an exaggeration. But at least it's not good enough, so users can't find some products or information, and that's bad. For example, make sure that your users can easily understand your naming convention. Often a thing is not found simply because it is not obvious to the user why it is in a certain place. Think outside your corporate structures and rather objectively to make clear assignments. A search function on your site can also help to ensure that content doesn't get buried.
ERROR 3: Names of your categories or links are too similar or even duplicated
Similar to the previous section, this is about making sure your users easily understand what is meant. This also includes that they are not confused by duplications. In other words, you should name all elements as clearly and unambiguously as possible. Two problems in particular stand out:
Links with similar names, but which lead the user to completely different content in the end.
Content that is similar or even the same, but for some reason can be found on different pages.
This confuses the user and usually leads them to bounce from the website.
ERROR 4: Your users are faced with pure text deserts
Nothing is more exhausting than reading pure, flowing texts on the web. This discourages the website visitor and brings no added value. Cross-reading is very popular on the internet. Users roughly scan the website for the information they want to get. That's why it's helpful if you visually break up your texts. This way, you can get the core message across to the reader more quickly. The following will help you to do this:
Headings and subheadings
Enumerations and lists
Tables
Highlighted keywords
Short paragraphs
You can also work on the language style to make reading the text less stressful. Avoiding passive voice and nested sentences is a key point here.
ERROR 5: The structure of your website is not consistent
One of the top rules related to usability is consistency. It is important that habits and structures are consistently continued and not interrupted. You must therefore try to meet user expectations with the design of your website and stick to common patterns.
ERROR 6: You do not respond to feedback or user questions from your visitors
If you get feedback from your website visitors, you should urgently accept it. They are the central hub of your website and their opinion is crucial to its success. Since users are often on the internet with a specific goal, it's important that you meet them there. You can include frequently asked questions in FAQs, for example, or address them directly in chats.
ERROR 7: Your visuals are more confusing than helpful
Icons, pictures and graphics are great, especially because they can loosen up text deserts. However, they are of no use to you or the visitor if they are not understandable. Make sure that it is always clear and unambiguous what you want to express with them. Try to look at the illustrations objectively and from the user's point of view.
How to test your usability
Usability testing is important to see where you can improve the usability of your website. This allows you to optimize your weak points in a targeted manner. Through systematic testing, you can minimize the frustration potential of your website. There are different approaches you can work with.
Which testing methods are there?
There are numerous and different methods with which you can test the usability of your website. Depending on your budget and previous knowledge, you should consider which one to choose. Often, testing can be combined with each other. The following are the most relevant testing methods:
Card Scoring: As the name suggests, in this method test subjects are given cards with terms that they are then asked to group. This allows you to see which categories the potential users would place them in and whether they assign them similarly to how you would have done it.
Personas: This is the ideal type of user model. They should show you how a potential user interacts with your website and what their intentions are. This allows you to build your landing pages accordingly.
Diary study: In this measure, test persons record in a diary how they found the experience with the website. From this, you can draw conclusions about potential for improvement.
Contextual interviews: These provide you with insights into the behavior of users in a familiar environment. You ask subjects about certain points and study how they handle tasks while they are in their natural environment. You can then draw conclusions about how external influences affect the way people interact with your website.
Synchronous/asynchronous usability tests: The behavior of users in two situations is examined: With active and with passive participation.
Eye- or mouse tracking: While eye tracking measures the user's gaze, mouse tracking looks at the mouse movements on the website. Both have the goal to analyze and evaluate the handling of the page. This allows you to see exactly which elements of your site are attracting the most attention, what is attracting the user and where you can improve.
Focus group: A focus group is a moderated group discussion. This gives you direct feedback, wishes and suggestions on given topics.
Onsite survey: These ask users to provide feedback directly while visiting the website.
Rapid prototyping: You involve test persons already during the development phase. They get access to the prototype and give you feedback. Based on this, you can already make optimizations during development.
When does a usability test make sense?
The answer is quite simple: Almost always. By regularly testing and observing your users, you can optimize your site and its usability. This is possible in the development phase, but also when the website is already live. It helps you to get to know the needs of your website visitors better. There are three specific points for which you can perform a usability test:
To test prototypes
Product development
Optimization of existing products
This results in different fields of application and test objects that you can use in a usability test.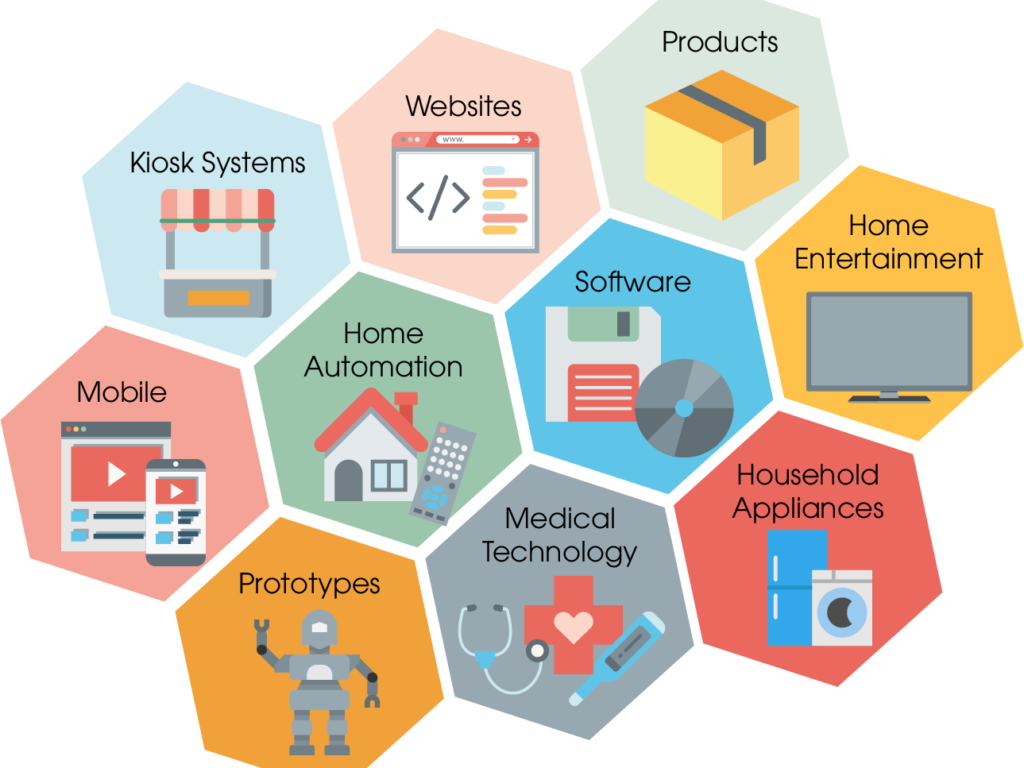 Excursus: Usability vs. User Experience – These are the differences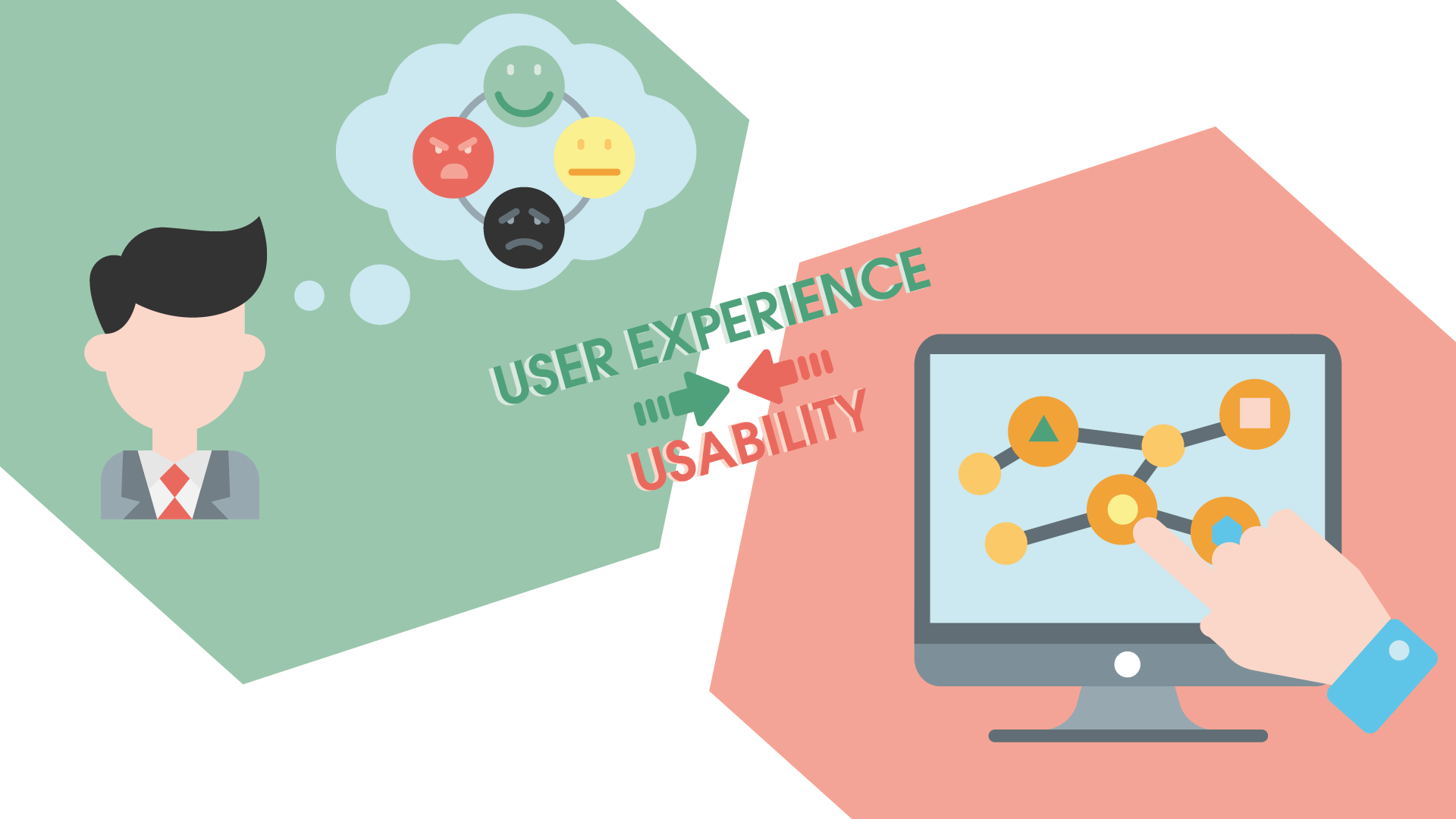 Usability and user experience, or UX for short, are two terms that are often confused. Yet the areas of application are completely different. Usability is about user-friendliness, while UX deals with the user experience. Usability thus ensures the usability of a website and ensures that users can operate the website intuitively and without problems. User experience, on the other hand, aims to make the visit to the website a memorable and lasting experience.
Usability is always important to make your website attractive and improve its ranking. With the help of user experience, you trigger feelings and behaviors in website visitors and create a user experience that sticks. Both elements are strongly linked and have a great impact on the perception of your website and your brand. They also influence future user behavior.