The 1×1 of SEO texts – Insights from practice
What are SEO texts?
Why should texts be optimized for search engines?
Tips from practice – Which criteria are important for SEO texts?
SEO text structure – This is what you should pay attention to
Quality standards for eology
What should be avoided when writing SEO texts?
What is the aim of SEO texts?
Our guide "Step by step to a successful SEO text"
You can optimize SEO texts with these tools
What do SEO texts have to consider with regard to mobile first?
Conclusion – Writing SEO texts
FAQs
What are SEO texts?
SEO texts are texts on the internet that have been specifically optimized so that search engines can find or understand them better. This works by answering search queries with keywords in the text, that sends Google the signal that the content is relevant to the respective search query.
You will therefore find optimized texts in online shops, on landing pages, guidebooks and so on. The reason: SEO texts can be found in every type of content. If you think it's just a simple stringing together of keywords, you're completely wrong! There is more to SEO texts than you know. What exactly, you will find out in the following.
Why should texts be optimized for search engines?
By optimizing texts in a targeted way, you can answer user queries better and more specifically. This is because you prepare texts in such a way that both, the user and the search engine, can understand them. The reason: If the Googlebot recognizes through various keywords that the content of your website represents the perfect search result for a query, it will be displayed to the user. In this way, you can perfectly address your target group with the help of search engine optimization. This is because you offer an answer or solution to concrete user questions.
In addition, you can reach users in a targeted manner and without great expense, as it is the case with Google Ads, Microsoft Advertising, etc. The optimizations ensure long-lasting visibility and sustainable ranking improvements.
Tips from practice – Which criteria are important for SEO texts?
Of course, there are various requirements for a text if it is to be search engine optimized. We tell you what is important!
Keywords
The be-all and end-all of every SEO text is the right keyword or keyword set. A keyword is a word that is entered into the search mask of a search engine and with the help of which users search the Internet. After the search query, the search engine algorithm displays the appropriate search results, which are completely oriented to the keyword entered. Conversely, this means that if your text content does not contain the appropriate keywords, Google and Co. cannot assign the content to the relevant search queries. This would make you virtually invisible to searchers. The goal of SEO texts, however, is the exact opposite: to become more visible. To make this possible and to fill your text with the perfect, target group-oriented keywords, you should carry out a thorough keyword research.
Search intentions
The user's search intention is just as important as the keyword itself. It tells you what the searcher is looking for on the Internet. The user's interest can be divided into 3 areas:
| SEARCH INTENTION | EXPLANATION | EXAMPLE |
| --- | --- | --- |
| Informational search intention | The user is specifically looking for information and answers to a certain question or problem. | "Cooking asparagus", "Putting up a wire mesh fence" |
| Transactional search intention | The user already has clear purchase or action intentions. | "Buy a smart TV", "Lease a car for up to €200 per month" |
| Navigational search intention | The user wants to orientate himself and/or is looking for something very specific. | "Adidas website", "Apple shop" |
The search intention helps you to tailor your content to the user's intentions. But be careful: some keywords can be associated with different types of intent. If the user interest in a keyword cannot be clearly identified, you can proceed as follows:
Type the relevant keyword into the search engine's search mask.
Look at the first 10-15 search results.
Differentiate between pages that want to inform you (informational) and pages that want to sell you something (transactional).
Once you have gone through these steps, you will have a better insight into what Google positions well in the search results for this keyword and displays to the users. This gives you orientation and you know which direction you can take with your content.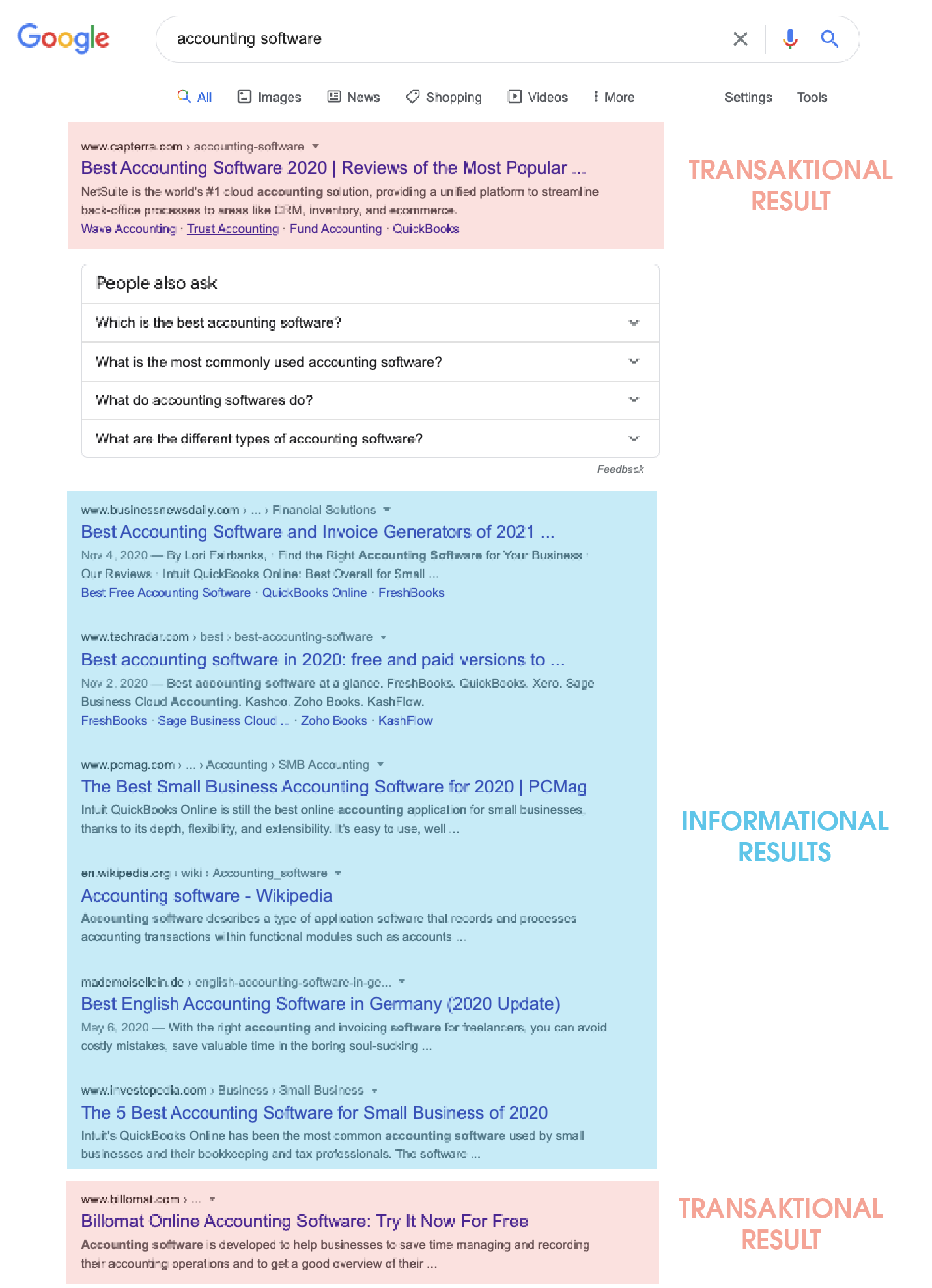 User orientation
One of the most important points of a search engine optimized text is that not the search engine, but the user himself should be the focus of your optimization. This may sound contradictory at first, but it is quite simple to explain: Google's top priority is to display only the most suitable search results for queries in order to answer search queries in the best possible way. To do this, the search engine algorithm looks for matches between the search query and the website. If you have the questions and problems of the users in mind and answer them concretely, your content is predestined to land on a good position. In order to be found, to be visible and to offer added value, it is important to know what potential users are looking for, how they do it and with what intention. This way, you can meet their needs and those of the search engine in the best possible way.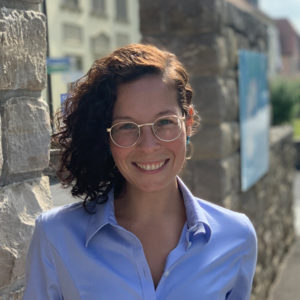 ""Not focusing on the user is the worst mistake you can make! Little or no added value makes for a bad user experience and therefore bad signals sent to the search engine.""
Dr. Beatrice
Eiring
,
Head of Content Creation
Short digression: Why should you optimize for Google AND users?
Fact: Regardless of whether SEO text or not, content is never optimized for search engines alone. The focus is on the user or the target group that is to be addressed. Therefore, you should not only make sure that you satisfy the needs of the search engine, but also carry out a detailed target group analysis, which will give you better insights into your potential customers and users.
Relevance
In order to land on a good position, your content must be relevant to search queries. You can achieve this by including important keywords for which you want to achieve rankings in the main and secondary headings. In addition, you can help with a WDF*IDF search, as this spits out relevant terms for semantic connections. This helps the search engines to understand the context of the content better and to assign your text to search queries more easily.
Uniqueness
The best content is the content that does not yet exist. Google recognizes when content is simply copied. Therefore, you should always produce something new and thus create added value for your readers. Unique approaches, tips, instructions, etc. go down particularly well with users who are looking for solutions to problems or answers to their questions.
Holistic approach
A topic should always be covered holistically in order to answer as many questions as possible. Of course, this requires correspondingly good research. A Wh-question analysis is therefore essential. This is the only way to know which problems/questions the users are dealing with and to be able to answer them. In this way, you will be able to offer your users added value with your content.
At a glance – You should NEVER do without this in SEO texts: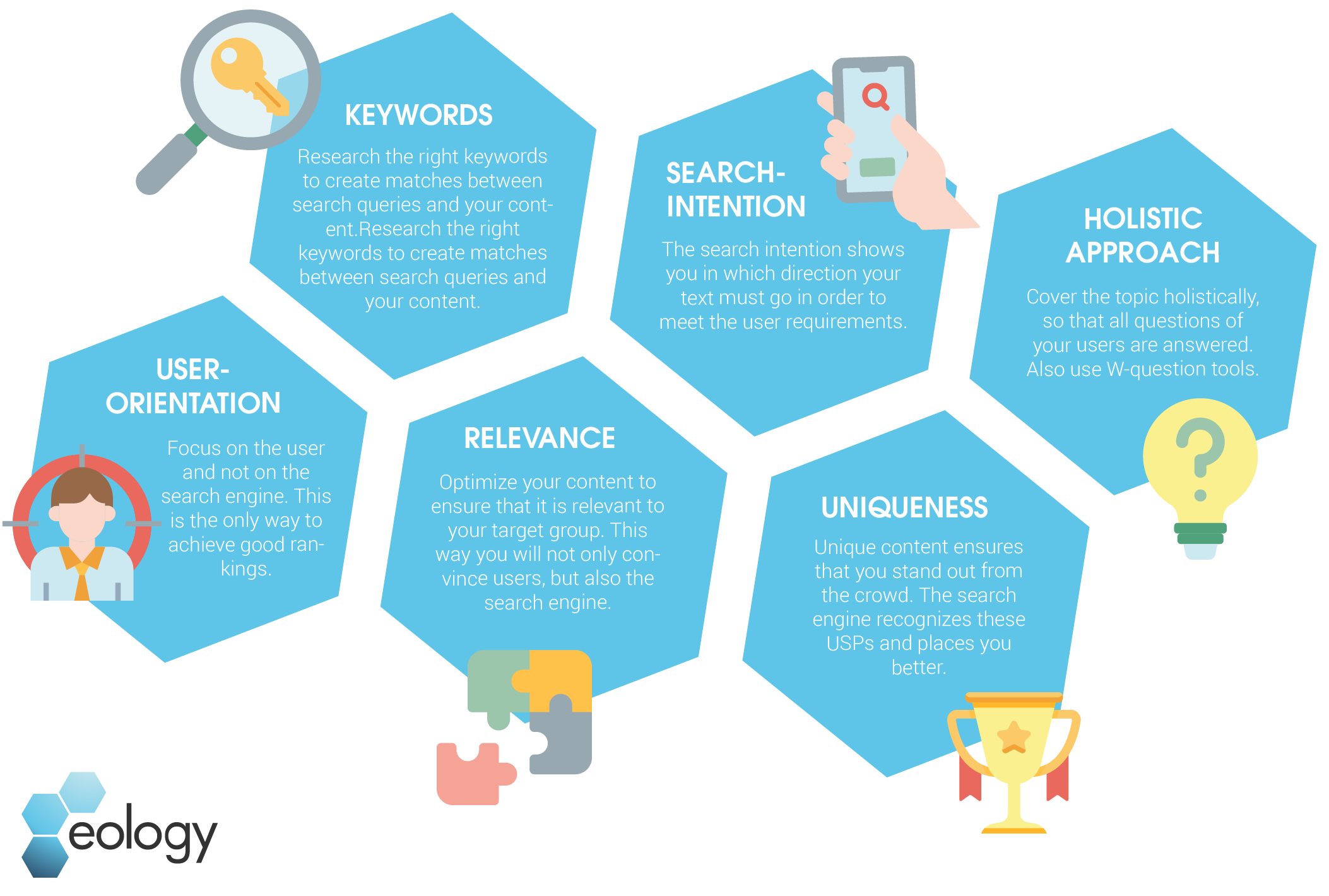 SEO text structure – This is what you should pay attention to
Another important point is the structure of your texts. A wasteland of texts are not well received on the internet. You should therefore lighten up SEO texts with various visual elements. These include:
Meaningful headlines with the most important keywords
Text paragraphs of a pleasant length
Bolding that emphasizes the most important statements in the paragraphs
jump marks for better orientation
Tables or info boxes for "snackable" content
Bulleted lists so that the user can grasp important information more quickly
Images and graphics to break up the text elements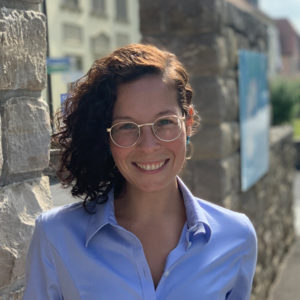 ""Online users tick and read differently than offline users. They often only scan the text briefly or read it crosswise. That's why it pays to include short teaser texts that give the user an answer to their question as quickly as possible.""
Dr. Beatrice
Eiring
,
Head of Content Creation
Quality standard for SEO texts at eology
With us, no text is like the other: Every client, every project and every text is researched and developed from scratch. This includes not only that our content creators deal extensively with the respective topic, but also a detailed process that deals with the respective target group of our customers. Keeping the information up to date is our top priority, which is why we also offer content hygiene measures afterwards. These ensure that content remains up to date.
Our content creation process also includes extensive keyword research, in which not only a comprehensive keyword set is determined, but also the user interests behind each keyword are considered and included in the text creation. In this way, we always pursue a holistic approach with our texts, which should fully answer user questions.
It is also particularly important for us to include concrete, existing user questions. With the help of Wh-question tools, such as answerthepublic, we research these and incorporate them into the text. In this way, we increase the chance of a FAQ snippet for our clients if the Wh-questions are marked with structured data.
In addition, we include suitable internal hyperlinks in the text and, if necessary, also set suitable external links. This ensures a sensible structure and sends positive signals to the search engine crawler. Last but not least, we also take care of the meta data so that the entire content is fully adapted to the requirements of the search engines.
What should be avoided when writing SEO texts?
Methods such as keyword stuffing lead to meaningless and contentless texts. One thing is clear: SEO texts that has been prepared exclusively for search engines does not bring the reader any added value. This in turn leads to dissatisfaction. So always gear your texts to your users and target group!
What is the aim of SEO texts?
SEO texts pursue a clear goal: better rankings. If the search engine recognizes that your content is a good match for the user's search query, you and your page will be placed higher up on the search results page (SERP). This increases the probability that
Your website is better perceived
Users click on and visit your website (which leads to more traffic)
Your target group will grow
In the best case, your conversions will increase
Our guide "Step by step to a successful SEO text"
Step 1: Analyse topics and identify content gaps
Do you already know which topics are interesting for your website and what you want to write about? Very well. If not, it is important to carry out a topic analysis. For this purpose, you can use the benchmark method, in which you take a close look at your competitors. The following questions are especially important:
What topics do your competitors write about?
With which topics do they rank well?
If you have identified topics that are also interesting for you, you should check to what extent you can provide further details and approaches with your article. Your competitors may not have answered some of the users' questions. Try to address these content gaps and create added value.
Step 2: Identify keyword research and search intentions
After you have decided on a topic, it's time for keyword research. Here you will not only identify a main keyword, but also secondary keywords. The main keyword is the term you focus on in your text. It can also be more than one keyword. You use secondary keywords to define all the associated words that should also be included in the text.
Example:
If our main keyword is "SEO texts", relevant secondary keywords could be "SEO texts", "SEO content", "optimize SEO texts" or "SEO optimized writing".
After you have researched the keywords, it is important to find out which search intention is hidden behind them. The search intention tells you in which direction your text is going in. If the text is intended to inform, guides, manuals, how-tos, etc. are suitable. If the keyword is linked to a transactional search intention, thorough product descriptions, for example, make sense.
Step 3: Find keywords that increase relevance
Since the BERT and SMITH updates, Google understands semantic connections and the context of content better and better. For this reason, so-called "relevance-enhancing keywords" are increasingly coming into focus. These are a collection of terms that are used particularly frequently in connection with your defined keyword in existing texts on the web. Google evaluates these words accordingly as important and relevant.
You can use so-called WDF*IDF or TF*IDF tools to find keywords that increase relevance. You can find out exactly which tools are suitable for this in the section "You can optimize SEO texts with these tools".
Step 4: Wh-question analysis
What problems or questions does your target group have? You can find out by carrying out a Wh-question analysis. There you will find questions that are frequently asked on the internet about a certain topic. You can then use this list to build up your text content. After the fourth step, our analysis so far looks like this: In the section of the keyword research, you will now find various main keywords on which the focus of the text is placed. The corresponding secondary keywords are marked in orange. The keywords that increase relevance are marked in green and the appropriate W-questions that are to be answered in the text are marked in red.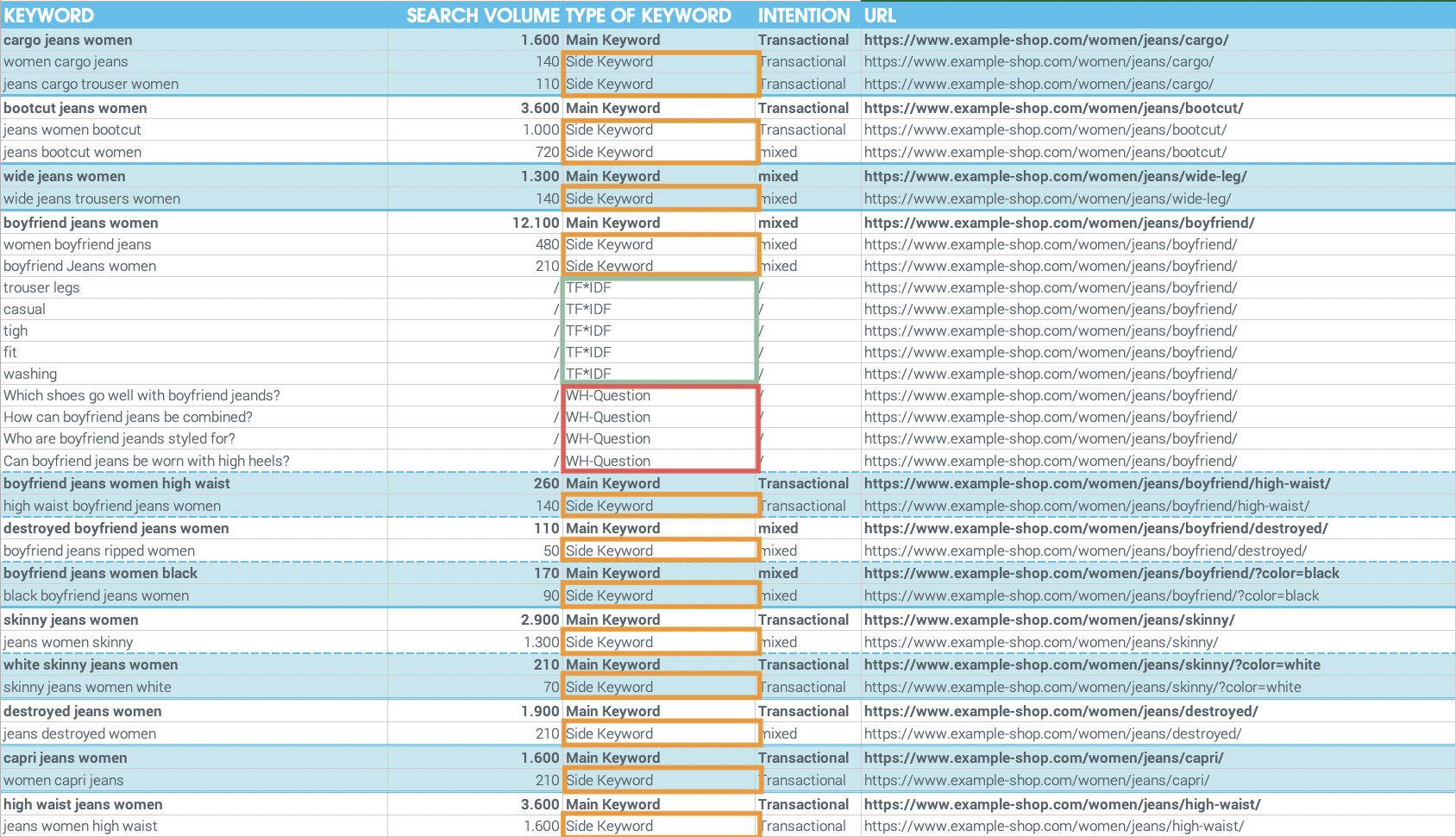 Step 5: Write the text
Now that you have carried out a detailed analysis and created a solid basis, it is time to write your SEO text. Here, too, there are a few points that can be designed with search engines and users in mind.
Writing search engine and user-friendly headlines
SEO headlines are decisive for whether a user sticks to your text or prefers to read that of your competitors. The title heading, also called H1 heading, is particularly important. Make sure to include your main keywords here. The other subheadings should also contain these keywords.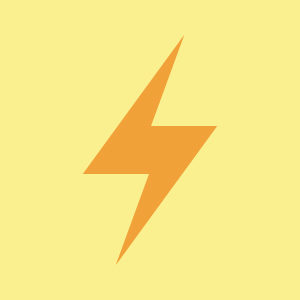 Note: The main keyword does not necessarily have to be present in all headings. It is important that the headings make sense. They do not have to be tailored to the keyword by hook or by crook. Nevertheless, try to include it wherever it fits.
Target group addressing
Technical jargon or colloquial language? Is it formal or informal? There are different ways of addressing your target group that you can adjust to make it perfect for you. You know your users best. So, think about how you want to address them in your text.
Consider keyword distribution
Especially when it comes to your keywords, "the more the merrier" has unfortunately not been the norm for a long time. So-called keyword stuffing is not appreciated by search engines. Nevertheless, an appropriate number of keywords is important to tell Google and Co. for which search queries your text should be relevant. However, this varies depending on the length of the text. In addition, you should also adapt the necessary keyword distribution according to the respective topic. For example, if you are already using ranking keywords from the Google Search Console or Sistrix, you must take this into account in your keyword distribution.
Set internal links
With useful internal links, you can provide users with further information that you may not want to cover in detail in your actual text. As a shop owner, you have the opportunity to draw attention to other interesting products. Through the added value you can increase the duration of the page visit, which not only benefits the user through the more information, but also sends positive signals to the search engine. These additional links draw the attention of Google and Co. to important pages. This makes the crawler's work easier.
A nice side effect: By referring to additional information, you can also position yourself as an expert in this area with your target group. If you are a shop owner, you can give your users added value by presenting other interesting products and can also increase your conversions.
Pay attention to good structuring
We have already given you some tips above on how to structure SEO texts successfully. First and foremost, you should make sure that you do not present your readers with a pure wasteland of text. Enable them to enjoy a varied reading flow through visual, loosening elements. In addition, you help your readers to find important information as quickly as possible and make it easier for them to scan the text.
Step 6: Proofread
Unfortunately, poor spelling or grammar can overshadow even the best text. Therefore, carefully check whether your text is correct in order to offer your readers the highest possible quality. In addition, it is advisable to take another look at your analysis in this step. Have you included all the important keywords? Have all the relevant Wh-questions been answered? If not, you can work on this again. If yes, it's time for the last and final steps.
Step 7: Optimize the snippet
As almost the last step, you should now examine the snippet of your post. Here, too, adjustments can have a big effect! With an appealing text and a call-to-action, you can encourage users to click. Also make sure that the meta title and description are of the right length. Otherwise, your well-thought-out texts will be scored.
Step 8: Submit to Google for indexing
Once your text is ready, you can actively trigger indexing in the Google Search Console. This speed up crawling and ensures that Google delivers your new content to users more quickly.
You can optimize SEO texts with these tools
Here are a few more tools that might help you if you want to start optimizing your texts right away.
KEYWORD RESEARCH
RELEVANCE INCREASING KEYWORDS
WH-QUESTIONS
– Google Keyword Planner
– Google Suggest
– termlabs.io
– KWfinder
– Keyword Explorer from Ahrefs
– termlabs.io
– WDF*IDF Tool
– WDF*IDF Tool by Seobility
– WH-question Tool
– answerthepublic
– ubersuggest
– hypersuggest
– termlabs.io
What is there to consider in SEO texts with regard to mobile first?
The difference between desktop and mobile is the different screen sizes. Thanks to responsive design, however, you don't necessarily have to build two different websites for the respective devices. Nevertheless, there are some aspects you should consider.
Text length
Mobile users are even less willing to struggle through long wasteland of texts than those sitting in front of their desktop. Therefore, it can help if you present information in a slightly different way on mobile phones. Fold-out elements, so-called accordions, are interesting in this context. However, it is important that you include all essential keywords in a teaser text before the fold-out element, as Google recommends that you display all relevant terms visibly.
Readability
Another important point is the readability of your page. This includes a user-friendly font type and size.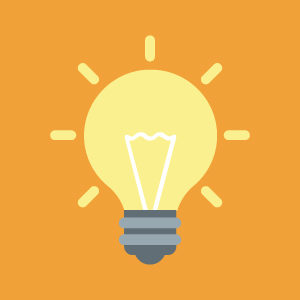 TIP: You can use the Toggle Device Toolbar to see how your website is displayed on different devices. Right-click > Examine to get there (see video). Alternatively, you can also use the shortcut (Mac: Ctrl + Shift + M, Windows: Ctrl + Shift + M).
Interactivity
Buttons, jump labels, call-to-actions – all this should be just as easy to use on a mobile device as on a desktop. Therefore, make sure and check that corresponding buttons are large enough and do not lead to problems and a deterioration of usability.
Conclusion – Writing SEO texts
SEO texts are not witchcraft if you know which elements are important. All in all, however, the user should always be the focus of your text creation. Only if you offer them real added value will users stay longer on your site and won't leave quickly. These positive signals will also be rewarded by Google with good rankings.
FAQs
Can website texts be subsequently optimized for search engines?
Yes, existing texts can be optimized afterwards. However, the process is much more time-consuming, as search intentions, focus keywords, etc. have to be adjusted afterwards. In addition, relevance-increasing keywords and user questions are often missing, which must be determined through extensive research. All these aspects must then be incorporated into the existing text and some passages must be reworded.
It is important to note that even if you have written an SEO text, you should practice regular content hygiene in order to keep your content up to date and optimize it.
How long should an SEO text be?
This cannot always be generalized. The length depends entirely on what you are writing about and what you want to achieve with it.
Should SEO texts be outsourced or written by yourself?
To what extent you trust yourself to write an SEO text or not is up to you. In principle, anyone can learn how to write a good SEO text. Nevertheless, there are some basic rules that professionals can do simply better than a layman.