eology publishes whitepaper "Search Engine Optimization for more Web Traffic"
The whitepaper "Search Engine Optimization for more Web Traffic" published by eology for the Internet World Expo 2019 is aimed at all marketing enthusiasts, but especially at online store operators and e-commerce decision-makers. As an expert in the field of search engine optimization, the online marketing agency from Volkach would like to share its expertise. Authors of the whitepaper are the specialists Dr. Beatrice Eiring, Daniel Frent, Stefanie Niggemann, Ramona Sahlmüller, Axel Scheuering, Kai Spriestersbach, Mario Strack and Daniel Unger.
Contents of the whitepaper
Overview of the chapters
The topics and chapters of the whitepaper generally deal with on-page and off-page SEO. At the beginning there is the development of a strategy and the research of keywords. Other SEO-relevant points are structured data, automation, pagespeed and the mobile-first index. The authors also address current trend topics such as voice search. Content plays a major role in search engine optimization. Therefore, the whitepaper contains chapters on content in times of RankBrain, content audit and content marketing.
About eology
eology is an online marketing agency specializing in search engine marketing. With its core competencies in Search Engine Optimization, Paid Advertising, Content Creation and Content Outreach, the team of experts supports customers in making their websites or online stores more visible on the web.
Founded in 2010, the team has now grown to over 85 experts. eology has already received numerous certifications and awards and is the holder of the BVDW SEO Quality Certificate in all three categories (Strategy, OnPage, OffPage) as well as the BVDW SEA Quality Certificate and the German Agency Award 2020. In addition, the agency is one of Bavaria's Best 50 and the FOCUS Growth Champions 2021. eology is Kununu Top Company, Kununu Open Company and FOCUS Top Employer Medium-Sized Businesses 2021. In the latter, the agency is ranked 2nd in the marketing, advertising and PR sector.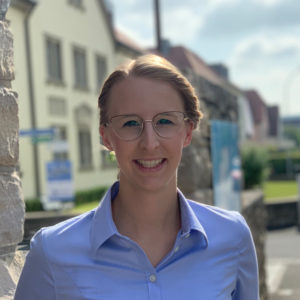 Ann-Kathrin Grottke graduated with a bachelor's degree in media management and is part of the eology marketing team. She takes care of the dissemination of the collected eology knowledge by sharing her know-how in magazines, blogs and journals.