eology again awarded BVDW quality certificates
After submitting extensive application documents eology GmbH has once again been awarded the quality certificates of the Bundesverband Digitale Wirtschaft e.V. (BVDW) in the areas of SEO and SEA.
eology receives the SEO and SEA quality certificate
After eology GmbH's working methods were already awarded for 2017 and 2018, thus confirming the quality of its performance, eology was once again able to convince in this round of applications. For this purpose, the agency had to undergo an extensive application process, in which the working methods as well as the experience, customer satisfaction and commitment to the market were assessed. It has now been announced that eology has once again been awarded the SEA quality certificate as well as the SEO quality certificate (in all three possible areas of strategy, OnPage and OffPage). Only a few German agencies can prove these certificates. The success is due to the whole team of eology, for whom the quality of work performance is extremely important.
BVDW certificates now valid for two years
The Bundesverband Digitale Wirtschaft (BVDW) e.V. (Federal Association of the Digital Economy) has set itself the task of establishing consistent quality standards for digital services. This is intended to increase transparency in the market and make the services of companies comparable. As one measure, the BVDW audits agencies in various areas and awards the quality certificates described above. As of this year, the certificates are no longer valid for just one year, but twice as long. Among other things, this is due to the very elaborate application process, in which an extremely large number of documents have to be submitted and also checked manually.
About eology

eology is an online marketing agency specializing in search engine marketing. With its core competencies in Search Engine Optimization, Paid Advertising, Content Creation and Content Outreach, the team of experts supports customers in making their websites or online stores more visible on the web.
Founded in 2010, the team has now grown to over 85 experts. eology has already received numerous certifications and awards and is the holder of the BVDW SEO Quality Certificate in all three categories (Strategy, OnPage, OffPage) as well as the BVDW SEA Quality Certificate and the German Agency Award 2020. In addition, the agency is one of Bavaria's Best 50 and the FOCUS Growth Champions 2021. eology is Kununu Top Company, Kununu Open Company and FOCUS Top Employer Medium-Sized Businesses 2021. In the latter, the agency is ranked 2nd in the marketing, advertising and PR sector.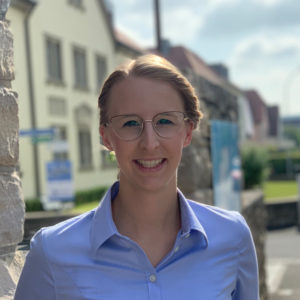 Ann-Kathrin Grottke graduated with a bachelor's degree in media management and is part of the eology marketing team. She takes care of the dissemination of the collected eology knowledge by sharing her know-how in magazines, blogs and journals.