Content as a Strategy – High-Quality Content as the Key to Online Success
Request free whitepaper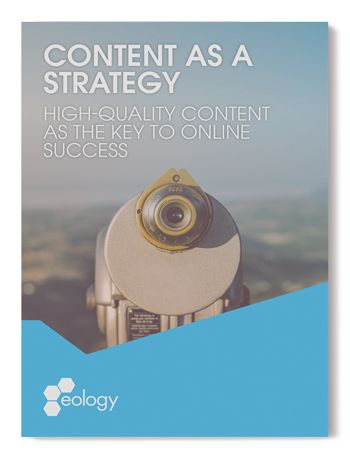 Enter your e-mail address here. We will then send you the whitepaper with the exciting insights. You will also automatically receive the eology newsletter. Of course, you can unsubscribe at any time
Download our free whitepaper on "Content as a strategy" now. In it, our Head of Content Dr. Beatrice Eiring shows why content is such an important factor for success and which goals it contributes to.
Table of Contents
Content as success factor for your "findability" on the net
Content as success factor for your image on the net
Content as success factor for more turnover
Content as success factor for customer acquisition & lead generation
Summary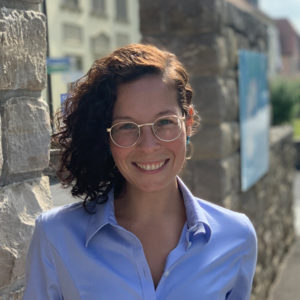 "Content is THE success factor on the Internet when it comes to findability, image and customer loyalty. It can even boost sales. It is THE way to communicate with the users who surf the World Wide Web. "
Dr. Beatrice
Eiring
,
Head of Content Creation
Sample chapter
Why is content such an important success factor?
This question is quickly answered. Just imagine a website without it. That is simply not possible. So you need content to present yourself and your company on the web. It is THE means for your online communication. But wouldn't pictures and videos be enough? No. For two simple reasons: 1. pictures can sometimes be misleading or not perfectly understandable without explanatory text. Also, not everyone feels like watching a video. 2. search engines need text to understand your website and then rank you according to your relevance to the search queries in the search results, the SERPs. Images, videos and other visual elements can Google & Co. not (yet) read so well, that is currently primarily possible via words. In order to appear in the search results at all, text is also needed.
Nevertheless, you should not focus on website texts alone. Content is the sum of all measures with the help of which companies communicate with Internet users. This includes the media on your website, i.e. texts, images and videos. It also includes social media posts, newsletter content, and content marketing products such as e-books and white papers. According to your own goals, this should all complement your website content in a meaningful way. But this alone should not be the yardstick for your measures. Not all content is equally successful. For an analysis, you should step out of the ego perspective. Because what you like does not play such a big role. It is much more important that the content appeals to the user. If this is not the case, users will no longer come to your website. The search engines will notice this and will classify your website as less relevant with the consequence that your rankings will get worse and worse. As a result, your company will gradually disappear into the no man's land of search results, also known as position 101ff.
Value added content should be worth more to you
Content that is well received by users is often referred to as "added value" content. This refers to content that is tailored to the users or their own target group and is readily consumed by them because it offers "added value". This can consist of competent information on a topic, but also offer an entertainment effect, depending on the topic, industry and objective of a website. However, content that is produced or purchased "just like that" usually has little to do with "added value" content. It is hardly thought through or too superficial and often does not take user needs into account, because this requires prior research and analysis. And that is the essence of "value-added" content: It takes time – and a strategy. It should be well planned and aligned with your business goals. It should represent your brand and fit your overall company-wide communication. Because your online content – whether on your website or on your social media channels – is what makes up your communication with users. That's how you touch them and stay in touch with them. Content is how you address your target group, present yourself and sell your products. Therefore, your content should either be created by yourself or by a competent service provider. Nowadays, no company can afford not to invest in content.
…