eology releases Whitepaper "Paid Advertising – Your Kick-Start Guide for Google Ads & Co."
Just in time for dmexco, the online marketing agency eology presented the whitepaper "Paid Advertising – Your Kick-Start Guide for Google Ads & Co.". The authors of the whitepaper are the experts around Florian Zink, Head of Paid Advertising at eology. In the whitepaper, they explain what needs to be considered for large-scale projects in the area of paid online advertising.
Topics covered in the whitepaper include:
Plan paid advertising campaigns
Possible paid advertising channels
Benefit from bid management
Tips for reporting
Important learnings are to create a good foundation (tracking, structure and keyword research), to look for the right tools, to execute the set-up correctly and thoughtfully, but to always question and improve yourself.
About eology

eology is an online marketing agency specializing in search engine marketing. With its core competencies in Search Engine Optimization, Paid Advertising, Content Creation and Content Outreach, the team of experts supports customers in making their websites or online stores more visible on the web.
Founded in 2010, the team has now grown to over 85 experts. eology has already received numerous certifications and awards and is the holder of the BVDW SEO Quality Certificate in all three categories (Strategy, OnPage, OffPage) as well as the BVDW SEA Quality Certificate and the German Agency Award 2020. In addition, the agency is one of Bavaria's Best 50 and the FOCUS Growth Champions 2021. eology is Kununu Top Company, Kununu Open Company and FOCUS Top Employer Medium-Sized Businesses 2021. In the latter, the agency is ranked 2nd in the marketing, advertising and PR sector.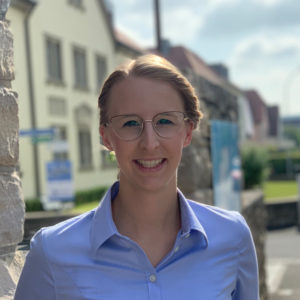 Ann-Kathrin Grottke graduated with a bachelor's degree in media management and is part of the eology marketing team. She takes care of the dissemination of the collected eology knowledge by sharing her know-how in magazines, blogs and journals.