How FLoC is changing future marketing
Back at the beginning of March, Google announced that the search engine would completely dispense with personalized advertising and third-party cookies. But now it's getting serious: Google is putting its announcement into action! The new method to enable tracking is called FLoC – Federated Learning of Cohorts.
What is FLoC?
FLoC is a technology of the so-called "Privacy Sandbox". This is a bundle of measures that offers standardized solutions for targeted advertising without violating the privacy of search engine users. The new FLoC technology is designed to replace third-party cookies, which previously helped collect personal data throughout the browser. This is different with first-party cookies: these are created by website operators or the domain itself, but can only be used there. For this reason third-party cookies are increasingly being rejected by data protectionists. This is because third-party cookies enable cross-domain tracking and thus the creation of individual user profiles. It is particularly helpful for targeted advertising measures – but it minimizes the privacy of web surfers.
Since Google wants to respond to the ever louder outcry for more privacy protection while surfing, the search company is developing the "Privacy Sandbox" concept. With the help of FLoC technology, advertisers are to be given an alternative to third-party cookies. Interest-based targeting is made possible by collecting anonymized group data. This is achieved by looking at browsing histories and content from websites a user has visited. Users with similar information are grouped together to form a cohort (large user group).
What to expect in the coming weeks
Google wants to enter the first hot testing phase. Therefore, anonymized group tracking has already started. However, this is for now only in non-EU countries, as Google's new technology is not DSGVO compliant. This is mainly because FLoC data is stored directly in the browser. Nevertheless, it remains exciting to analyze other target markets and observe how "cookieless tracking" affects advertisers there.
New Problems arising from FLoC
First of all, it all looks like a good step towards cookie-free advertising. But if you take a closer look at the technology, it becomes clear that while there are no more concrete and individual user profiles, the privacy of the user is still not completely given. This is due to a few factors:
Size of cohorts: Smaller group sizes would not completely ensure anonymization. The protection of the privacy of the individual is therefore not given.
Dealing with sensitive content: The Google algorithm is currently not yet 100% capable of filtering sensitive content from users. However, these should not actually be included in cohort interests.
Cohort ID: Websites with personal data have the ability, based on the Cohort ID, to assign an exact search behavior to the respective user.
Headwinds from giants of the IT industry
FLoC's solution is also met with anger from browsers like Safari and Firefox. This is not because the companies want to continue to rely on personalized advertising – no, the opposite is true. Browsers have been blocking third-party cookies for some time now to protect the privacy of their users. They do not see the FLoC technology as an adequate alternative. In addition, the browsers Vivaldi and Brave also announced their intention to block the technology. So there is much headwind for Google.
WordPress and Microsoft are also clearly positioning themselves against FLoC. The criticism: through FLoC, users are tracked even more than through the usual tracking. Privacy is thus absolutely not in sight! Microsoft published the following statement on this: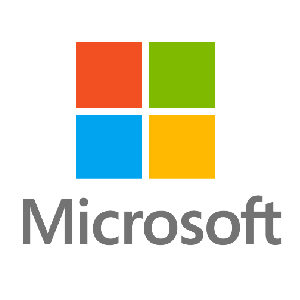 "We believe in a future where the web can provide people with privacy, transparency and control, while supporting responsible business models to create a vibrant, open and diverse ecosystem. Like Google, we support solutions that give users clear consent and do not circumvent consumer choice. But for this reason, we also do not support solutions that use user identity signals without their consent, such as fingerprinting."
Microsoft
But not only Microsoft, WordPress also makes it clear that it does not want to implement FLoC. The technology should even be blocked by default. This gives the CMS system the trump card: WordPress has a global market share of around 64.4% and is thus behind the majority of websites on the web. Through this corresponding power, WordPress's statement could lead to FLoC's success or failure.
Changes for advertisers
Third-party cookies are one of advertisers' favorite tools. They open up numerous opportunities for them to conduct targeted online marketing. Measures like individual targeting and remarketing are an important part of this. But with the abolition of third-party cookies, this will probably no longer be so easy to implement in the future. With the introduction of FLoC, advertisers must therefore now rethink: from individual to group orientation. How effective this restructuring will be remains to be seen for the time being. Especially advertisers with niche products might have a hard time gathering enough users for their cohorts. This makes it more difficult to  target prospective customers.
Changes for users
Google heeds search engine users' desire for transparency and privacy seemingly on the surface. But the need for personal data not to be collected or stored in the first place is only slightly satisfied. Private data could be accessible to third parties through possible security gaps in the system. How exactly Google gives safeguards here, therefore, remains to be seen.
Conclusion
What exact impact the end of third-party cookies will have on online advertising can only be seen after Google's initial testing. What is clear, however, is that privacy is becoming increasingly important. With Privacy first, Google is therefore taking an important step to ensure its users more anonymity on the Internet.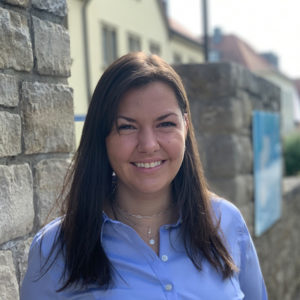 Lara Meyer completed her bachelor's degree in business administration, specializing in media business administration, at the University of Applied Sciences in Würzburg. As part of the eology marketing team, she takes care of the dissemination of the collected eology knowledge by sharing her know-how in magazines, blogs and journals.