The end of personalized advertising – Google focuses on privacy
That's it: No more third-party cookies to personalize ads by Google in the future. The planned end of third-party cookies by 2022 was already announced last year in the course of the SameSite update for Google Chrome and caused a big outcry. A comparably good alternative for tracking is not existing yet and is not supposed to exist in the future. Instead, Google is now focusing on privacy first through anonymized group tracking.
The end of personalized ad tracking
David Temkin, Director of Product Management, Ads Privacy and Trust at Google, now made an official statement on whether there will be alternatives to third-party cookie tracking. In his statement on the Google Ads & Commerce Blog, he clearly emphasized that data protection is the top priority. Therefore, there will be no successor and no alternative to third-party cookies. In plain language: No technology will be developed that will enable advertising targeting of individual users based on their browsing behavior. Instead, Google is relying on group tracking.
What are the reasons for this?
David Temkin also reveals details about Google's intention with this change in the blog post:
It's difficult to conceive of the internet we know today — with information on every topic, in every language, at the fingertips of billions of people — without advertising as its economic foundation. But as our industry has strived to deliver relevant ads to consumers across the web, it has created a proliferation of individual user data across thousands of companies, typically gathered through third-party cookies. This has led to an erosion of trust: In fact, 72% of people feel that almost all of what they do online is being tracked by advertisers, technology firms or other companies, and 81% say that the potential risks they face because of data collection outweigh the benefits, according to a study by Pew Research Center. If digital advertising doesn't evolve to address the growing concerns people have about their privacy and how their personal identity is being used, we risk the future of the free and open web.
David Temkin
,
Director of Product Management, Ads Privacy and Trust bei Google
A clear point is the declining trust of users in the internet, which is primarily caused by the collection of personal data. David Temkin emphasizes that he fears losing the future of a free and open internet if the privacy and personality of users continues to be used in this way. The increasing expectation of users for data protection and privacy is therefore more important than ever.
How will advertising be targeted in the future?
Even though the change is causing a stir in the advertising industry, there is also a solution for targeting ads in the future: Anonymized group tracking. The grouping is based on common interests.
[…] advertisers don't need to track individual consumers across the web to get the performance benefits of digital advertising. Advances in aggregation, anonymization, on-device processing and other privacy-preserving technologies offer a clear path to replacing individual identifiers.
David Temkin
,
Director of Product Management, Ads Privacy and Trust bei Google
How privacy-compliant tracking works
Privacy Sandbox – this is the name Google has given to a bundle of measures that will enable you to do tracking without third-party cookies in the future. Thanks to these measures, individual tracking of users should be possible. The decisive factor is FLoC – Federated Learning of Cohorts. Personalized advertising without creating user profiles is its goal. If you integrate the Privacy Sandbox, the targeting takes place directly in the browser. Users with similar values are grouped together. All data, which is taken from the user's history, is encrypted using hash values. Thus, everything is completely anonymized and compliant with data protection laws.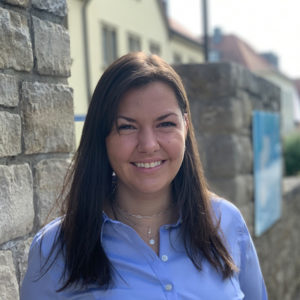 Lara Meyer completed her bachelor's degree in business administration, specializing in media business administration, at the University of Applied Sciences in Würzburg. As part of the eology marketing team, she takes care of the dissemination of the collected eology knowledge by sharing her know-how in magazines, blogs and journals.