What you should know about the new Google Ads Editor V 1.5
You may already know it: Google Ads Editor – a downloadable application where you can manage your Google Ads campaigns. Advertisers often use it because they find it more efficient to manage their ads in the editor instead of using the web interface. So far so good. But now Google announced an update and this new version promises a lot!
What are the new features of Google Ads Editor V 1.5?
In addition to new ad strength tools plus supports for additional recommendations and image extensions, there is a whole list of new features that further improve working with the Google Ads Editor. These include:
Filter by:

all items with the same label

Shortcut to jump to the previous type
Improved messages for account limit errors
Update to statistics columns
Check ad strength for responsive search and display ads
Detailed recommendations
Merchant feed for app campaigns
Dynamic ad feed
Tips for new users
App pre-registration campaigns
Company name for local ads
Other recommendations
Google elaborates on each feature here and explains what it's all about. You'll get it all summarized in our news.
Why is this version so interesting?
If you already use Google Ads or one of the previously mentioned features in the web interface, your work will be made easier by the Google Ads Editor V1.5. The new tools will help you to work more efficiently and the additional recommendations will help you to get the most out of your ads.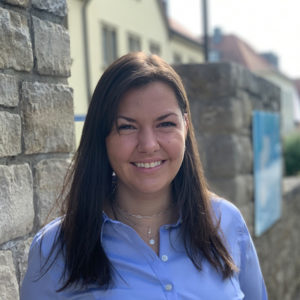 Lara Meyer completed her bachelor's degree in business administration, specializing in media business administration, at the University of Applied Sciences in Würzburg. As part of the eology marketing team, she takes care of the dissemination of the collected eology knowledge by sharing her know-how in magazines, blogs and journals.