Good News: Over 90% of our customers are satisfied
There's good news to start the week: Our customers confirm our excellent work in all areas in this year's customer survey. We are especially proud that again this year over 90 % of our customers say: "We are satisfied with our cooperation with you!"For all participants in the survey we have now donated 400 square meters of forest to protect an animal in Canada. For which animal our customers have decided. You can find out more below.
How our customers rated us
Every year, we survey our customers to see if they are satisfied with our performance and the way we work. It is very important to us that our customers can comment anonymously. Because only in this way can we constantly develop and improve. Our customers took advantage of this opportunity again this year. The result: the majority of participants would recommend us to a colleague or acquaintance and are satisfied with our work. We are now gradually addressing the individual points that we can still improve. At this point, many thanks to everyone who took the time to give us feedback. We take it to heart. ❤️
The Reward: Wilderness Sponsors in Canada
This time, we came up with something special for all survey participants: we donated together with Wilderness International forest for species conservation of a certain animal. Which one that should be exactly, the customers could self co-determine. The choices were:
Sloth
Eagle
Wolf
Grizzly
Wapiti
Hummingbird
Otter
Out came thereby, drum roll please: 400 square meters of forest for the protection of the otter in Canada! The forest is on Porcher Island, approx. 40 km south of the port city Prince Rupert and not far from the border to Alaska, in the rough north of the Canadian coastal rain forest. In the ocean, otters hunt for snails as well as clams and then retreat to the protective forest to enjoy their catch. Our 400 square meters also sequester an additional 41,916 t CO2. In total, Wilderness International has secured 671,744 square meters of forest via land registration for the protection of otters.
About Wilderness International
The nonprofit foundation Wilderness International has one big goal: preserving unique wilderness areas for future generations. Since 2008, it has already protected 5.08 million square meters of critically endangered rainforest in Canada and Peru. Thanks to the organization, unique habitats for important animal and plant species are being preserved.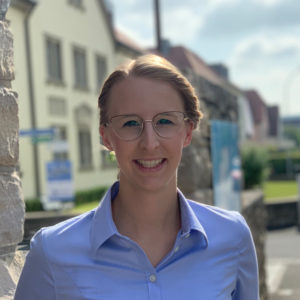 Ann-Kathrin Grottke graduated with a bachelor's degree in media management and is part of the eology marketing team. She takes care of the dissemination of the collected eology knowledge by sharing her know-how in magazines, blogs and journals.