Twitter introduces story function: Fleets
Snapchat machte es vor, viele weitere machten es nach: Stories. Instagram und Facebook setzen schon eine ganze Weile auf dieses Content-Format. Kürzlich zog dann ebenfalls LinkedIn nach. Jetzt kommt das Feature auch beim Kurznachrichtendienst Twitter an. Fleets, so heißt das Feature bei Twitter, soll den Nutzern als eine Ergänzung zu den ursprünglichen Tweets dienen und ihnen eine weitere Möglichkeit geben ihre Messages und Gedanken unkompliziert in die Welt zu verbreiten.
Das kann das neue Twitter-Feature
Fleets funktionieren ähnlich wie die bereits bekannten Story-Formate: Sie sind 24 Stunden sichtbar, bevor sie wieder gelöscht werden, sind nicht teilbar (oder in diesem Fall retweetbar) und können auch nicht geliked werden. Möchte man auf Inhalte der Story reagieren, funktioniert das wie bei Instagram nur über Direct Messages oder den integrierten Reaktionsbutton. Um Fleets anzuschauen, musst Du, genau wie bei der Social Media-Konkurrenz, zuerst auf den Avatar des Twitter-Nutzers klicken. Daraufhin öffnen sich die Story-Inhalte. Ebenfalls ähnlich zu Instagram ist die Position, in der Du Fleets findest: In der App sind sie oben an die Startseite gepinnt.
Das kommt uns doch alles sehr bekannt vor. Neu an dieser Idee scheint tatsächlich nur der Name zu sein. Kayvon Beykpour, Head of Products bei Twitter, äußerte sich wie folgt zur neuen Funktion:
"I know what you're thinking: "THIS SOUNDS A LOT LIKE STORIES!". Yes, there are many similarities with the Stories format that will feel familiar to people. There are also a few intentional differences to make the experience more focused on sharing and seeing people's thoughts."

— Kayvon Beykpour, Product Lead bei Twitter
Aus diesen Gründen setzt Twitter auf Fleets
Mit Fleets möchte Twitter seinen Nutzern eine neue Plattform bieten, auf der sie ihre Meinung äußern können, ohne Angst haben zu müssen, dass die Inhalte permanent in der Timeline bleiben oder von anderen Nutzern kommentiert, geliked oder geteilt werden.
Dennoch kommt das neue Feature bei den Nutzern bisher nicht so gut an, wie erhofft. Sie bemängeln, dass es nie gewünscht wurde und andere, wichtigere Features weiterhin nicht berücksichtigt und umgesetzt werden.
Zusätzlich dazu wird der Name des neuen Story-Features stark kritisiert. Übersetzt man "fleet" ins Deutsche bedeutet es "flüchtig". Soweit so gut… Doch der Begriff hat gerade in Amerika weitere Bedeutungen, die bei der Namensfindung wohl außer Acht gelassen wurden. Produkte, die in den USA für Einläufe verwendet werden, heißen ebenfalls Fleets. Außerdem ist es in der Homosexuellen-Szene ein Synonym für Analsex. Somit hätte die Namenswahl wohl etwas gelungener ausfallen können.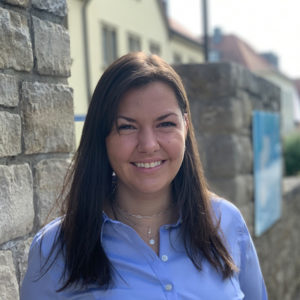 Lara Meyer completed her bachelor's degree in business administration, specializing in media business administration, at the University of Applied Sciences in Würzburg. As part of the eology marketing team, she takes care of the dissemination of the collected eology knowledge by sharing her know-how in magazines, blogs and journals.